THE COVER OF THIS 1975 BOOK SHOWS WHAT HAPPENED IN THE ACADEMIC WORLD.
A book titiled "Human memory", STRUCTURES AND PROCESSES, rationaly must engage a discription of dissociation. Let's look in the index below under "dissociation".
It may be significant that the cover graphic starts with "M" and ends with "K".
In red I have placed dissociation where it ought to appear.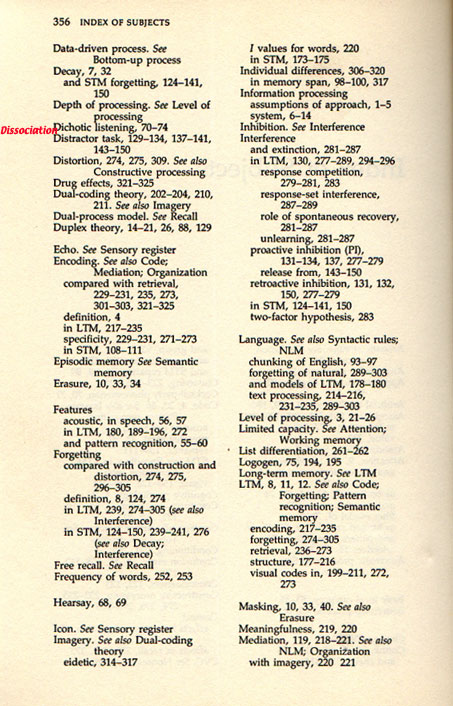 The unconscious is no longer recognized. The instant memory lapse represented in dissociative impulse is no longer. What could this lead to?
EXPERIMENTAL TREATMENT IDENTIFIED!