A Particuarly bizarre episode in American History.
Our doctors have a scotoma concerning the truth and sexuality. The bare mention of "goat gland implants" here begins to underline with inference the history and the seriousness of this dysfunction of medical professionals as well as our culture when it comes to communication concerning male masturbation and damage to the prostate.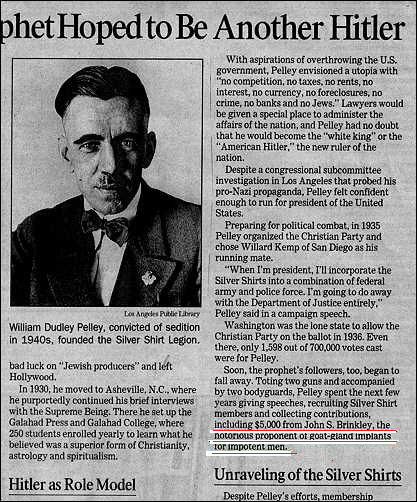 Pelley may have known of the unconscious hypnosis or suspected that something considered occult was involved.
EUNUCHS FOR THE KINGDOM OF HEAVEN
Written by Uta Ranke-Heinemann, 1927 Republished by Doubleday in 1990.