EUNUCHS FOR THE KINGDOM OF HEAVEN
Written by Uta Ranke-Heinemann, 1927 Republished by Doubleday in 1990.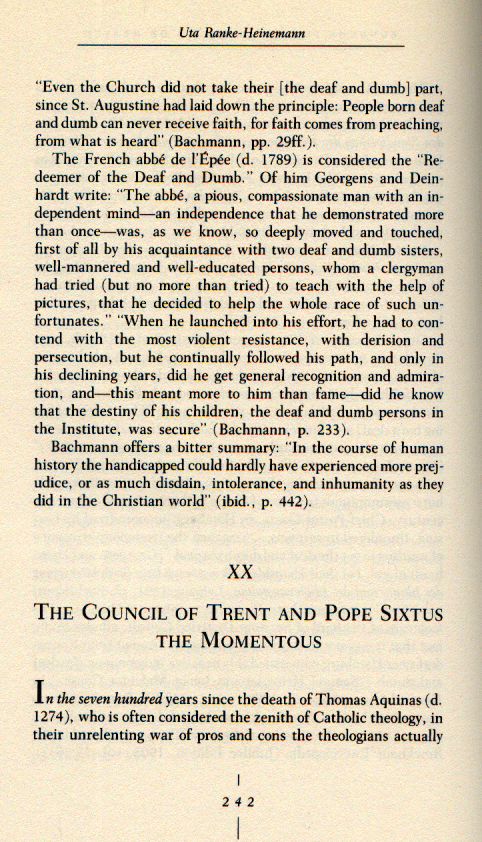 In the page below we see that historical reasonable perspectives on masturbation are abandoned in favor of denials of nature in the contemporary world. In 1967 Bernard Haring fails to identify the "damaging consequences" but acknowledges that limits have benefits.