EUNUCHS FOR THE KINGDOM OF HEAVEN
Written by Uta Ranke-Heinemann, 1927 Republished by Doubleday in 1990.
Below it is clear that women, the occult and unexpected actions were consistently linked together. Here is also a list of animal traits that are conditional to sexual stimulation and emotions that are evolutionary in that they are linked to reproductive mental patterns.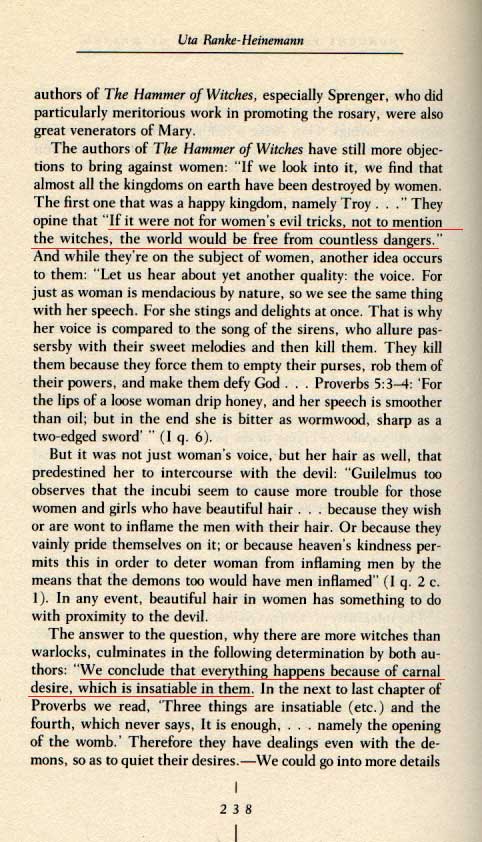 Above, the equation of "carnal desire" to the nature of women underlines the evolutionary necessity of reproduction. Sex is an evolutionary responsibility of the human animal and the "fearful religious" recognized that the practitioners of unconscious knowledge exploited the natural tendency.