EUNUCHS FOR THE KINGDOM OF HEAVEN
Writtin by Uta Ranke-Heinemann, 1927 Republished by Doubleday in 1990.
In the page below a fundamental question is posed. The question is answered by the information imparted by LOST PSYCHE generally and the mental, gender differences indicated in history.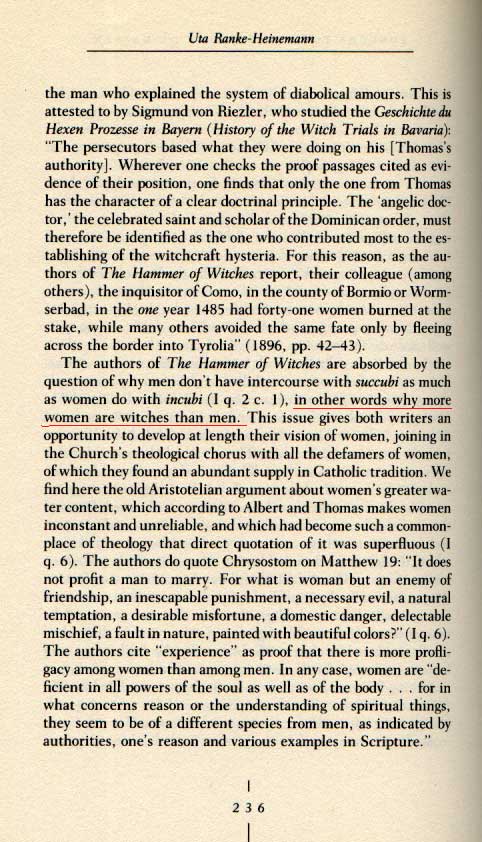 To paraphrase the first pargraphs use of the quotes from the bible one could say,

"Biologically a woman must bring the next generation of humanity into the world. All of it is a visceraly desirous/shocking world that we wish would go away."