Biologists Observe Evidence of Dream State Communications.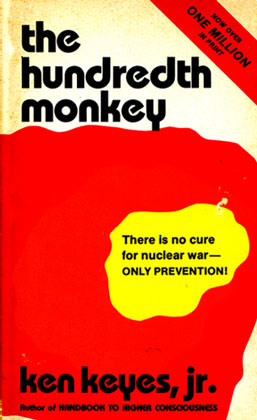 A friend over a decade ago insisted that I read another account of the Hundredth Monkey. It was written by the team of biologists referred to in this account. The story was a little different but basically the same. The one important thing left out in this account was the fact that one day the monkeys woke up and they ALL were washing the potatoes.
If monkeys can do this it is logical to assume that we can do it better, more completely in a larger variety of ways.
What if the human group had NO conscious awareness or control over the information? What would control the sharing of information? Compulsions? Is this why our society is out of control? How would unconscious, natural uses of hypnotic induction capable of somnambulism effect dreamstate exchanges.